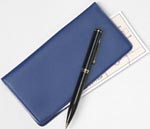 Coast-Tel offers a number of solutions designed to prevent checks and other payments from your checking account from being returned without payment. By using these services you can avoid the time, hassle and added expense of having these items returned unpaid.
Overdraft Protection
Coast-Tel offers you the ability to use any one (or more) of the following sources as a means of covering overdrafts on your Coast-Tel checking account.
Regular or Sub Share Account
Investment Share Account
Coast-Tel Line of Credit
Coast-Tel VISA credit card
Signing up for overdraft protection at Coast-Tel is fast and simple. And, the fees for covering over drafted items are far less than those for returned items. Please consult our current fee schedule for additional information on overdraft protection and non-sufficient funds fees.
Courtesy Pay Program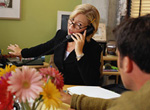 Overdraft privilege is a Coast-Tel program that is based on the belief that it is more efficient for the credit union to pay and charge "NSF" items received than to return them whenever possible, as long as a member's account is in good standing and it best meets the member's needs. By doing so you may avoid third party's "bad" check fees and reporting that can negatively affect your credit.
The criteria for Courtesy Pay coverage of up to $750, inclusive of fees, is as follows:
Your share draft/checking account has been opened for a minimum of 60 days
Not be overdrawn for 15 or more consecutive days
Make deposits consistent with past practices
Not be in default on any loan obligations to the credit union
No bad address or missing account information
*Courtesy pay limits are set up to $750 on accounts that meet the minimum qualifications. This service does not constitute an actual or implied agreement between you and the Credit Union. Nor does it constitute an actual or implied obligation of or by the Credit Union. This service represents a purely discretionary courtesy or privilege that the Credit Union may provide to you from time to time and may be withdrawn or withheld by us at any time without prior notice or reason or cause. Any item that we pay that is not within your available balance but is within your allowed Courtesy Pay limit will be assessed a courtesy pay fee of $29.00 per item. In the event that a check or ACH and its associated $29.00 per item courtesy pay fee would exceed your assigned Courtesy Pay limit if applied to your account, it will be returned as Non-Sufficient Funds (NSF). NSF items will be returned as unpaid, and your account will be assessed an NSF fee, which is currently $29.00 per returned item.