Coast-Tel IRA Accounts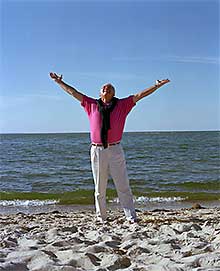 An individual retirement account (IRA) is a type of retirement plan that has been in existence since 1975. IRAs offer tax-deferred earnings and the possibility of having tax-deductible contributions. These tax advantages make the IRA a powerful tool in creating a balanced, long term savings plan.
You can open an IRA account at Coast-Tel with either a regular savings account, a share certificate account or a combination of the two!
Traditional IRA: Anyone may contribute to a traditional IRA if they have earned compensation and will not reach age 70-1/2 in the tax year of the contribution. Earnings (dividends) accrued in a traditional IRA are not taxed until they are withdrawn. The ability to defer taxes on the earnings and to withdraw in a year when you may be in a lower tax bracket may mean more after-tax dollars for your retirement. The annual contribution limits for a traditional IRA are illustrated in the tables below. Please consult a tax advisor to determine your maximum contribution limit. The following are general limits and may be reduced depending on your modified adjusted gross income.

Traditional IRA Annual Contribution Limits
Tax Year
Annual
Contribution Limit
Additional "Catch-Up" Contribution
for Owners Age 50 & Older
2010
$5,000
$1,000 ($6,000 total)

2011

$5,000

$1,000 ($6,000 total)
*The information provided regarding Coast-Tel IRA accounts is for informational purposes only and should not be considered tax advice. Coast-Tel FCU is not liable for decisions made based on this information. Please consult your tax adviser regarding your own eligibility and the amount you may contribute to an IRA.