Coast-Tel Has a Loan to Match Your Needs!
Coast-Tel provides loans to meet our members' needs at very competitive rates. Just scroll down below or follow any of these links to learn more about Coast-Tel loan products, our competitive loan rates or our fast and easy approval process. For your added convenience, links to our rates and on-line applications have been included below as well. Thank you for choosing Coast-Tel!
Access current Coast-Tel loan rates here
Access our on-line loan applications here (Please contact Coast-Tel for a mortgage loan request)
The Smart Option Student Loan® by Sallie Mae® is an ideal solution to help bridge the gap between federal loans and the cost of your education expenses.
The Smart Option Student Loan Features and Benefits
Competitive Interest Rates
Borrow up to 100% of school certified education costs (minimum $1,000)
Multiple in-school repayment options available
Borrower benefits available – like rewards and interest rate reductions
Rates that reward creditworthy borrowers
Applying with a creditworthy cosigner may help you qualify and/or receive a lower rate
Fast Online Application. Easy-to-complete application takes about 20 minutes. It's quick and easy.
24/7 online account management.
No prepayment penalty
Sallie Mae's 1-2-3 Approach to Paying for College

With Sallie Mae's 1-2-3 Approach to Paying for College, students and families will tap the most affordable education funds first and minimize education loan debt upon graduation.

Step 1: Use Free Money First. Students should fill out the FAFSA to access need-based grants and research and apply for scholarships. Students should consider supplementing grants and scholarships with current income and college savings.

Step 2: Explore Federal Loans. Available to both students and parents regardless of need, federal loans offer low, fixed interest rates and flexible repayment options.

Step 3: Fill any gap with Private Student Loans. After students have pursued free money and federal loans, private student loans may be available to cover the rest of their education costs.
Whether its a car, boat, RV, motorcycle or any other mode of transportation that doesn't submerge or fly, Coast-Tel has a loan to fit your needs at competitive rates and terms. We have loans of up to $50K and terms up to 84 months, up to 100% financing (including tax and license).
We also offer GAP coverage and Mechanical Repair Coverage at low competitive premiums.
Youth Auto Loan Programs
If you are under 18 years of age, Coast-Tel has a way to help you get behind the wheel of your first car! We offer a special interest rate discount of up to 1% for first time buyers. Ask our loan officer about this special offer!!!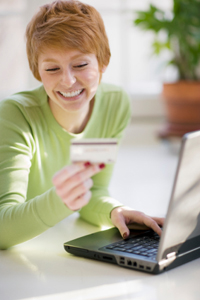 Coast-Tel offers both a standard and a share-secured VISA card with a low rate (currently as low as 9.95% APR) no annual fee and a generous points rewards program that can be used for either merchandise or travel. Most importantly, with a Coast-Tel VISA there are no hidden terms or conditions like there are with many of those "teaser rate" credit card offers. Coast-Tel believes in providing honest and consistent value!
If you are looking to build or rebuild your credit, then a share-secured VISA card may be just the answer you are looking for. Just make a deposit into a regular share, and use that money as security for you Coast-Tel VISA card. There is no need to pay high interest rates while building a good credit history. Talk to a loan officer today for additional information.
Creditcardagreement.pdf Visaratedisclosure.pdf
Mortgage Loans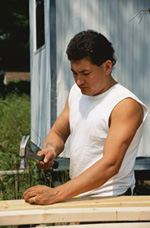 Coast-Tel has partnered with CU Lending to offer a variety of first mortgage home loan programs to meet all your mortgage needs.
FIRST MORTGAGES
Purchases
Refinancing
Reverse Mortgages
First-time Homebuyers
FHA, VA, USDA
Cash-Out Programs
Special "First Responders" Programs

HOME EQUITY LOAN
With a Coast-Tel equity loan, you can consolidate your debts, make home improvements, or use the money to purchase a new car or fund college education, all with the potential tax advantage (consult with a tax adviser) not available through other types of loans. All properties must be located in California and be owner occupied.
Home Equity Line of Credit (HELOC)
10 year draw period with a 15 year pay back period (25 year loan)
Borrow up to $100,000 (max combined LTV 75%)
$150 application fee
$50 annual fee
Variable rate tied to prime rate with rate determined by FICO score
Terms and conditions of these loans vary widely depending on your need and circumstances, so contact a Coast-Tel loan officer today to determine which loan best fits your current need. We're here to work with you!
Unsecured Personal Loans, Lines of Credit and Overdraft Protection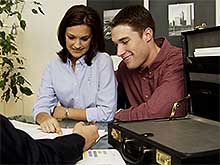 Coast-Tel has a wide variety of personal loans to meet any lawful purpose (excluding business loans) based only on your good credit.
Minimum loan amount $500 and maximum loan amount $10,000 up to 60 month term.
Share Secured Loans
Secured loans are secured up to 100% of the balance in a Regular Share Account.
Minimum loan request it $500 and maximum is $50,000. Low interest rate loan with terms up to 60 months.
Secured loans are secured by a Term Certificate Account. Rate is 3% over the rate earned on the Term Certificate, rounded up to the nearest 0.50%. Minimum loan amount $500 with terms up to 60 months. Dividends continue to accrue on Term Certificate Account. When Term Certificate matures it will roll over to current rate and loan with reflect new rate.
Have you ever found yourself out of money before you were out of month, or, faced a large and unanticipated expenses that you needed money for quickly? These are two Coast-Tel programs specifically designed for short-term and temporary cash shortages. Our payroll advance program lets members in good standing of Coast-Tel who are enrolled in a direct deposit program to borrow a percentage of their next paycheck prior to being paid. A $20 application fee applies and loans are at 28% APR.
You can request (certain restrictions may apply) to skip up to three consecutive monthly payments on any loan (except a mortgage loan, Payday Advance Loan, Star Signature Loan or credit card) you have with us. There is a $30 fee for this and interest continues to accrue as normal, but if you have a $400, $500 or $600 a month car payment, all that money times 3 could be in your pocket!

It's great if you need a little extra cash for unplanned expenses..it might even help you pay off the "Never Ending Balance" on a credit card! Or, if you want to get away for a few days, it could be a way to make it happen. No extra on a credit card or out of your pocket~Call US~we're here for YOU!
Click here for the form: skipapayform.pdf
Coast-Tel FCU has partnered with Enterprise Car sales to help you find quality, affordable used vehicles. Enterprise Car Sales offers certified used cars nationwide, below Kelly Blue Book® value.